Career Education
Study Curriculum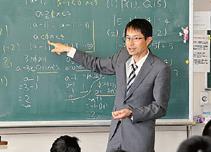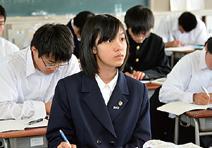 All students study hard to enter the most competitive universities right after graduation. High quality study curriculum is offered under the assumption that all students go to university.
55-minute long classes designed for all students to pass the university entrance exam
Aim of the curriculum is to enter the most competitive universities and medical schools
All students take the same classes until the second year to gain a broad knowledge base
At the beginning of the third year, students choose either the humanities or science program. Students take a variety of classes in each program to allow a wide variety of career paths
Individual interviews to provide counseling to meet students' needs
Saturday classes twice a month
Opportunity to gain experience at universities and research institutes through SGH (Super Global High school), SEG (Science Explorers Group), study abroad program, laboratory experiment series, and Physics Challenge competition
Future Education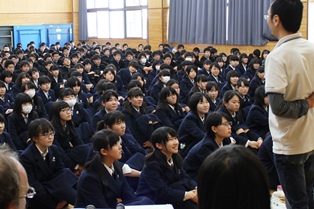 All students must study hard to go to university. We provide adequate information for students to make decisions regarding their future paths by offering meetings with an individual counselor as well as career path lectures.
Every year, many of our students enter the most competitive public and private universities such as the University of Tokyo and the University of Tsukuba (public schools), as well as Waseda University and Keio University (private schools).
Universities in which our students have enrolled (2017)
Public schools
206 students in total (120 go directly to colleges)
Tsukuba (43), Tohoku (25), Tokyo (20), Ibaraki (19), Hokkaido (16), Chiba (12),
Yokohama National University(7), Tokyo Institute of Technology(6), Kyoto(6),
Shinsyu(6), Osaka (4), Nagoya(3), Kyushu(3), Tokyo University of Foreign Studies(3),
Ibaraki Prefectural University of Health Sciences(3), Ochanomizu (2), Hitotsubashi(2), etc.

Private schools
677 students passed exams (308 go directly to colleges)
Tokyo University of Science (115), Meiji University (85), Waseda University (57), Chuo University (44), Shibaura Institute of Technology(35), Hosei University (34), Keio University (32), Nihon(30), Japan Women's University (17), Gakushuin University (14), Tokyo Woman's Christian University (12), Rikkyo University (10), Aoyama Gakuin University (10), Chiba Institute of Technology(10), Sophia University (8), Tsuda College (6), etc.

Faculty of Medicine (Department of Medicine)
35 students passed exams (8 go directly to colleges)
Tsukuba(6),Shinshu(3) etc.